From fodder to founder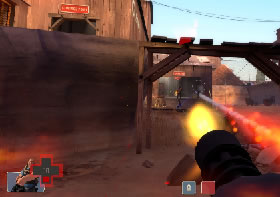 It all started one evening....
This particular night was grinding as I was getting a whooping in the online arena. The salt in the wounds came over audio. My 6th grader assailiant giggling at the sight of my avatar's body exploding across the screen. The frustration of knowing what to do but unable to transcribe those thoughts into smorgasbord of finger commands was too much.
I set out to create a new device for controlling games, one that was simple, intuitive and more effective than anything on the market... and one that would help me seek revenge on all 6th graders online. You best be watchin!

---

Cary Evans
(Founder) has over 15 years of experience in product design. He worked at Intuit as the Lead Designer for TurboTax where he helped make doing taxes, well... as fun as possible. At eBay he was the lead designer for reviews.ebay.com in addition to a cornucopia of other projects related to helping people find and buy stuff.
Cary holds a Masters in Human Computer Interaction from Carnegie Mellon University and a BA in Economics from UC San Diego.
Contact:
caryevans

---

Raymond Kim (Co-Founder) has been involved in technology for over 13 years. As a Tech Lead at Intuit, he helped deliver a rock solid application both on Windows and later lead the Mac and iPad team. Prior to Intuit, he lead programming efforts at Novatel Wireless, Sony, and Microsoft.
Raymond holds a Masters and BS in Computer Science from UC San Diego.
Contact: raymondkim